DID YOU KNOW?   
SAFE ENVIRONMENT REFRESHER TRAINING NOW REQUIRED
Anyone 18 years of age or older involved in ANY activity that involves 17 years old and younger must go through the Safe Environment training.  Contact the School or Parish office for more information.
If you have any questions regarding compliance or refresher training, please contact:
Joan Altmeyer,
Director Safe Environment/Immigration at jbaltmeyer@diosav.org or (912) 201-4074.
Follow us on TWITTER @diosavCYP #ChildProtection
For more information please click the image below.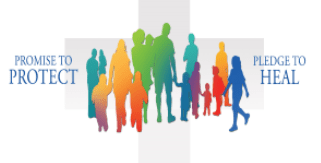 UTH PROTECTION