DID YOU KNOW?   
SAFE ENVIRONMENT REFRESHER TRAINING NOW REQUIRED
As of June 30, 2013, a total of 7,611 adult employees and volunteers who come into contact with children were certified for our diocesan churches and schools.  Certification included agreement to our diocesan "Code of Conduct", completion of a satisfactory criminal background check, and attendance at the VIRTUS "Protecting God's Children for Adults" (PGC) awareness training.   Additionally, 11,524 children in our diocesan schools and Faith Formation Programs received age-appropriate safe environment awareness training.
Beginning July 1, 2014, any adult required to meet safe environment compliance may also now be required to complete a Safe Environment Refresher Training module on their VIRTUS profile.  This will only be required if the person attended VIRTUS training more than five years ago.
Both initial training and periodic educational updates keep the importance of child safety in our minds.  The Refresher Training will reinforce the tools initially learned in the PGC class.
If you have any questions regarding compliance or refresher training, please contact Joan Altmeyer, Director Safe Environment/Immigration at jbaltmeyer@diosav.org or (912) 201-4074.
Follow us on TWITTER @diosavCYP #ChildProtection
For more information please click the image below.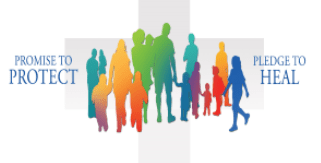 UTH PROTECTION